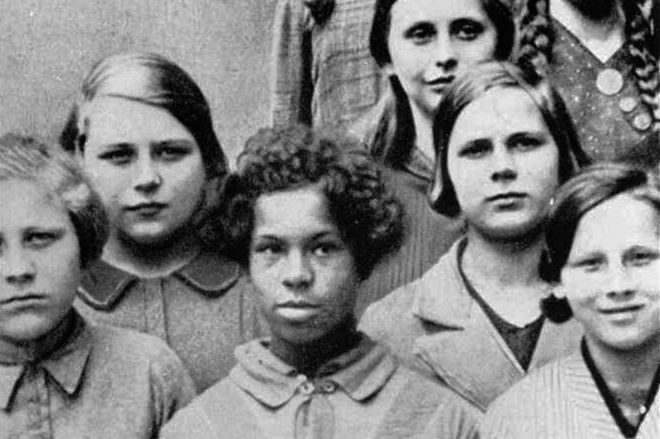 Film director Amma Asante came across an old photograph taken in Nazi Germany of a black schoolgirl by chance.
Standing among her white classmates, who stare straight into the camera, she enigmatically glances to the side.
Curiosity about the photograph – who the girl was and what she was doing in Germany – set the award-winning film-maker off on a path that led to Where Hands Touch, a new movie starring Amandla Stenberg and George MacKay.
It is an imagined account of a mixed-race teenager's clandestine relationship with a Hitler Youth member, but it is based on historical record.
Warning: Some people may find some of the content of this article upsetting
In the Nazi era, from 1933 to 1945, African-Germans numbered in their thousands.
There was no uniform experience, but over time, they were banned from having relationships with white people, excluded from education and types of employment, and some were sterilised, while others were taken to concentration camps.
Read the whole story here …… https://www.bbc.com/news/world-africa-48273570?SThisFB&fbclid=IwAR1w6xBCviKbrHlVIG-pdZbQf-bjk5BVR8fzq9XBCvOM0eeKBtz04oXAb0E