The photographer spent 13 years capturing Lee's preparations, runway shows, and (very) rare moments of quiet.
French photographer Ann Ray met British designer Alexander McQueen in 1996, after he'd been anointed the artistic director of Givenchy. Between 1998 until his death in 2010 — for 13 years — she photographed him in the atelier while he created and before each runway show, at Givenchy and for his own label. The two shared a love of Kubrick films, and Richard Avedon and Irving Penn were photographic touchstones. Ray's cumulative catalogue of close to 40,000 photographs are all analog. Some even include some 19th and early 20th century techniques such as bromoil and gum bichromate, which yield especially dreamy results.
For The Unfinished Lee McQueen, on view during Rencontres d'Arles — the annual photography festival in the South of France — Ray used both large and small formats to examine aspects of the designer's larger-than-life output, from his exquisite craftsmanship to his dramatic leitmotifs of birds and angels. If McQueen was the visionary, Ray's vision was the means to chronicle it. Sitting at a café in Paris, she discussed geographical overlap, mourning, and, above all, celebrating creativity.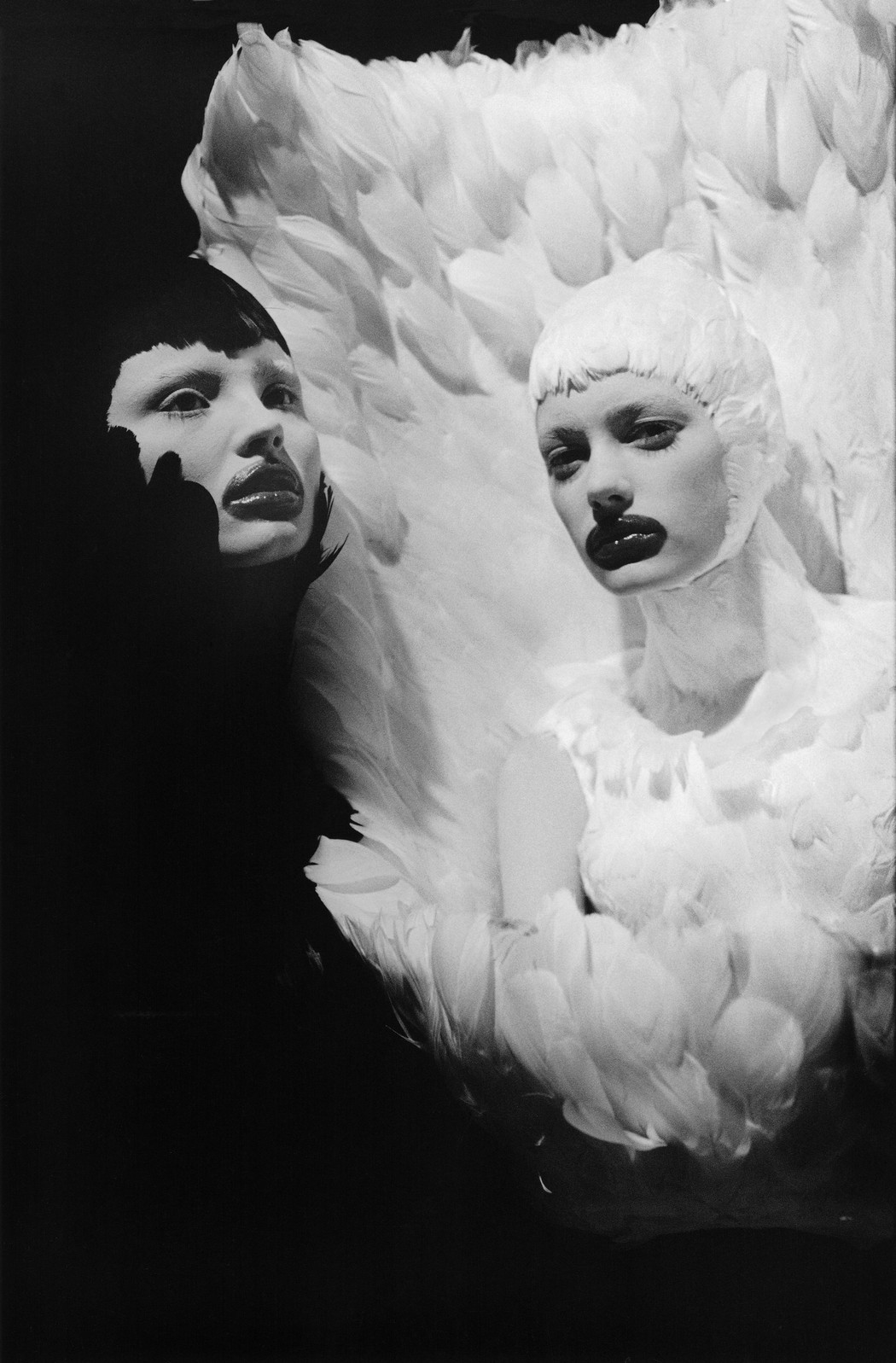 How did you land on photography? Did you come from a creative background?
No creative background — my mom raised four kids, and my dad was a captain in the merchant navy. Very romantic job! He had fascinating stories from traveling all around the world. I did academic studies, so French — les grandes écoles. I started photography almost 20 years ago — just before I met Lee actually, in '95. I always had lots of artist friends, and I started, in 2003, to work for the Paris opera — I still do, covering all kinds of things: portraits, rehearsals, posters. I started to also work for the Met opera in New York in 2007. I love long-term things.
Read the whole story here ; https://i-d.vice.com/en_us/article/9k8xny/ann-ray-shares-her-massive-archive-of-alexander-mcqueen-photos?