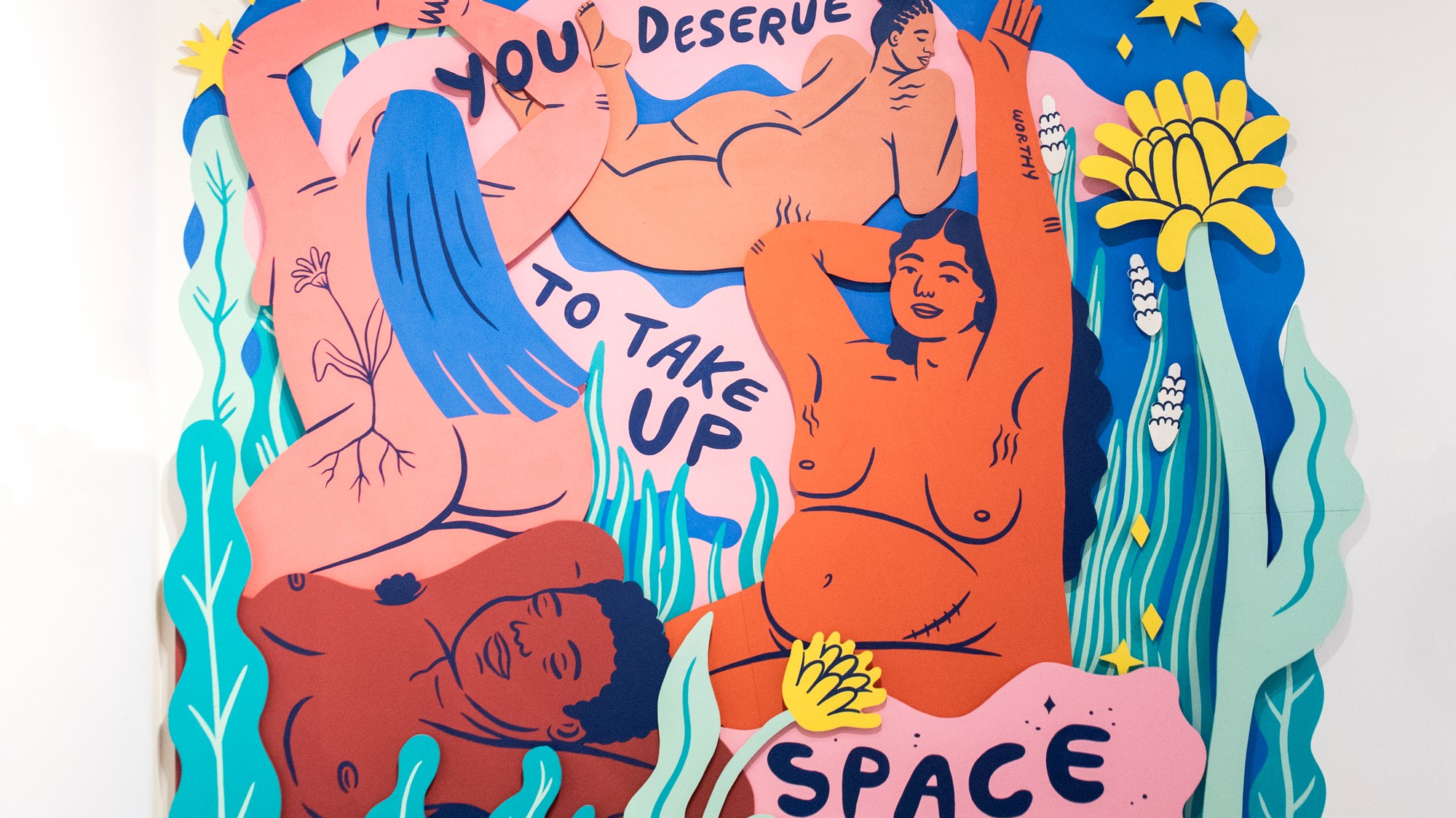 From Ashley Lukashevsky's groundbreaking illustrations to Gabe Gault's mural of Nipsey Hussle, these works make a bold statement about systemic failures and how we can move forward.
"Mental health is an interconnected tissue that runs across all of our lives, all of the time. And it is not something that we can talk about independently of racism, patriarchy, the recidivism pipeline, state violence — all of it is connected,"says Yosi Sergant, Executive Producer of We Rise LA — an emerging, annual exhibition dedicated to a diverse and thoughtful conversation around mental health in America.
We Rise returned this year with a ten day program full of workshops, panels, art classes, and visual installations in the heart of the Arts District. The pop-up is multi-faceted in its mission: to activate and educate local youth while engaging the greater community in the conversation around mental health. During the day, the space hosts student tours and activities, and in the evenings, We Rise brings in esteemed artists like Roxane Gay and Cuco for live talks and performances.
But despite its diverse programming, the core of We Rise lies in its stunning, expansive visual installation, co-curated by Evan Cerasoli and Ivan Ontiveros. From artists like street art legend Shepard Fairey to local homeless painters, the space features a plethora of work that strives to be representative of every part of the mental health conversation — and the systemic forces that have created the crisis we face around the world today. And with over 1,700 submissions received in We Rise's open call, it's clear that artists are eager to participate.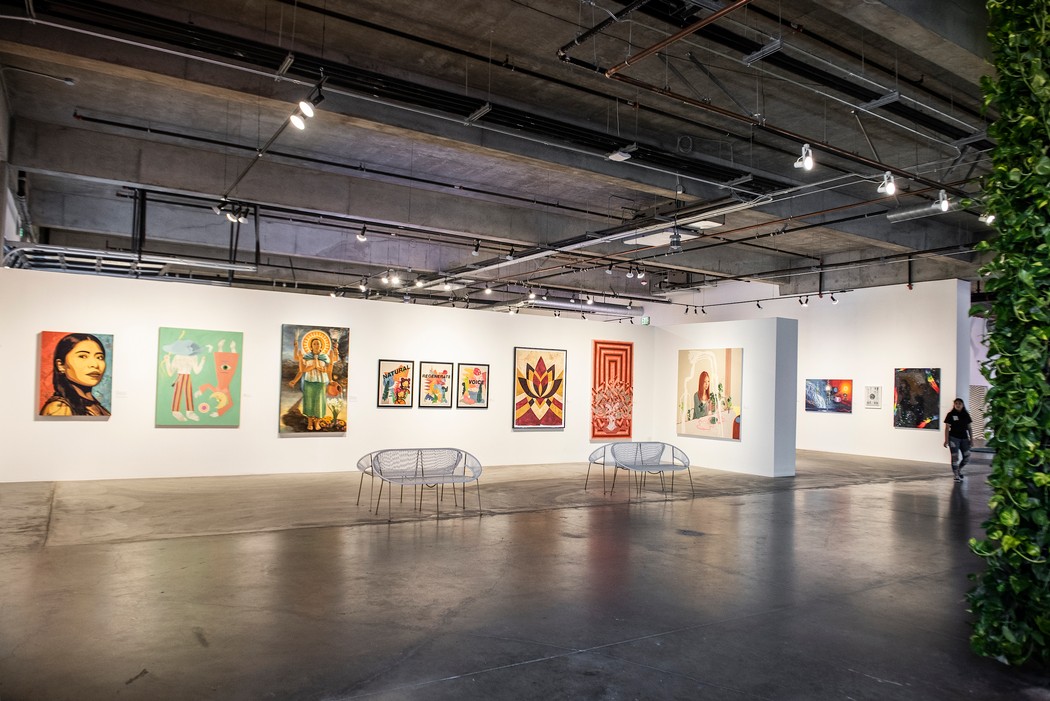 Photo courtesy of We Rise.
"It is not just a conversation around illness and wellness — it's a conversation around system failure, how we care for each other, how we live in the world," Sergant shares. "We need to reframe [the mental health] conversation in the public narrative so that young people don't face the same challenges that have been plaguing our communities a long time.
Intention, of course, is at the forefront of shaping this dialogue, and the pop-up embodies that journey in a thoughtful, purposeful way. At the entrance, for instance, the exhibition statement communicates that the space has been blessed by the Native American Tongva tribe — an often-overlooked acknowledgement and appreciation for the indigenous communities in America. From there, the exhibit explores systemic causes of mental illness, like police brutality, and maladaptive coping mechanisms that stem from these system failures,"………………………. Read the whole story here ; https://i-d.vice.com/en_us/article/597wzq/we-rise-la-highlights-the-local-art-scenes-commitment-to-mental-health?