With 'Hairdos of Defiance,' the artist and former professional skateboarder chronicles the punk rock rebels who shaped his youth.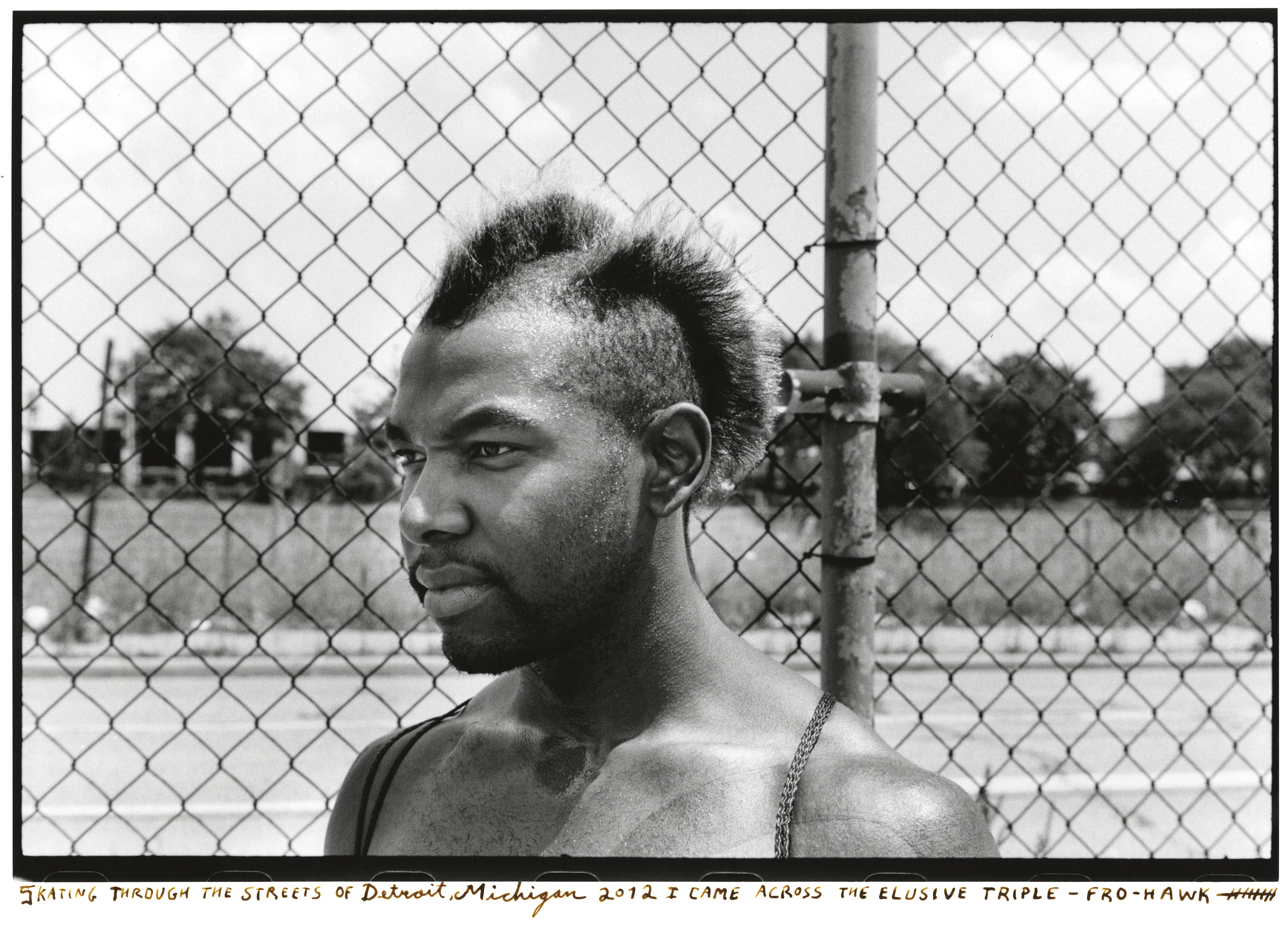 When Ed Templeton discovered skateboarding as a middle schooler in the mid-1980s, being part of one subcultural youth tribe unexpectedly granted him entrée into another: the punk scene.
"Just having a skateboard gave me access to these kids that, up until that point, I would avoid. They looked badass, but they scared the hell out of me," Templeton tells me of Huntington Beach's punk contingent. "Suddenly, they were like, 'You skate, right? Come hang out with us.' It opened up a whole new world. They started giving me tapes of stuff like Dead Kennedys. I started skateboarding a lot more. I remember being taken under a wing by these punk kids, and it all went from there."
In the press release of his new exhibition, Hairdos of Defiance, Templeton recalls a morning where one of his teenage punk pals, Ron Hanstein, walked into Ethel Dwyer Middle School with his otherwise shaggy mohawk fully spiked. "I asked him how he got it so rigid and he told me, 'egg whites and Knox gelatin.' Later that day he was kicked out of school for it."
Similar to the way Templeton's much-loved projects Teenage Smokers and Teenage Kissersfocused exclusively on adolescent cigarette puffers and sloppy-yet-self-assured makeouts,Hairdos of Defiance is a collection of strictly mohawk pictures. These portraits of follicular rebellion were made over the past two decades, during Templeton's daily trips to the Huntington Beach Pier, as well as his travels around the world. Like all of his best photographs, they capture everyday eccentricities with a mix of humor and empathy.
Full story by Emily Manning|
Here https://i-d.vice.com/en_us/article/paxepb/photographer-ed-templeton-captures-20-years-of-extreme-mohawks?utm_campaign=global&utm_source=idfbus&fbclid=IwAR1UlocJze5osd9guu0omRnVBYvr0doCvQ0Ur9kJmNoHUlJOn_2WIS7ARCA