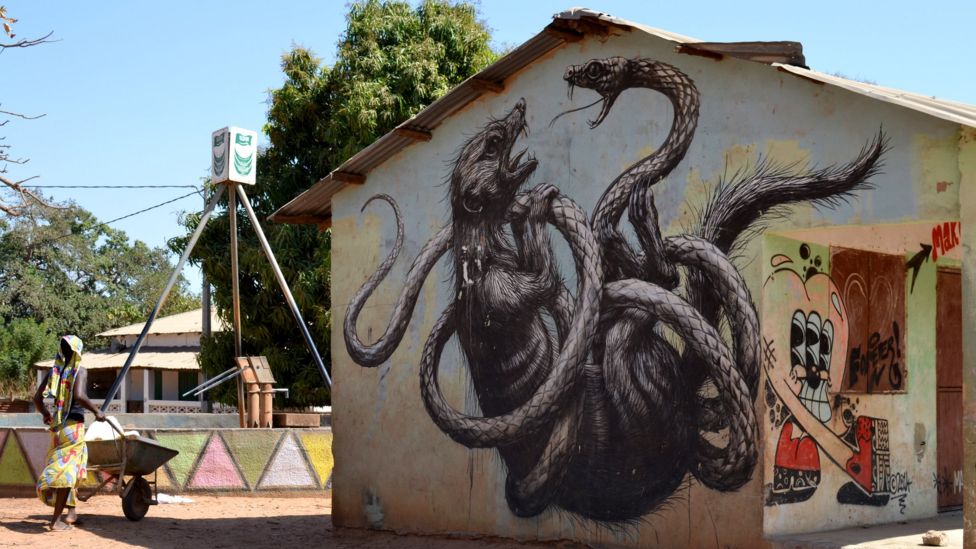 The Belgian graffiti artist ROA is known for painting huge murals of animals on multi-storey buildings in large cities, like London, Berlin and Mexico City. But in the village of Galoya, in The Gambia's Kombo Central District, the scale of his work is much smaller.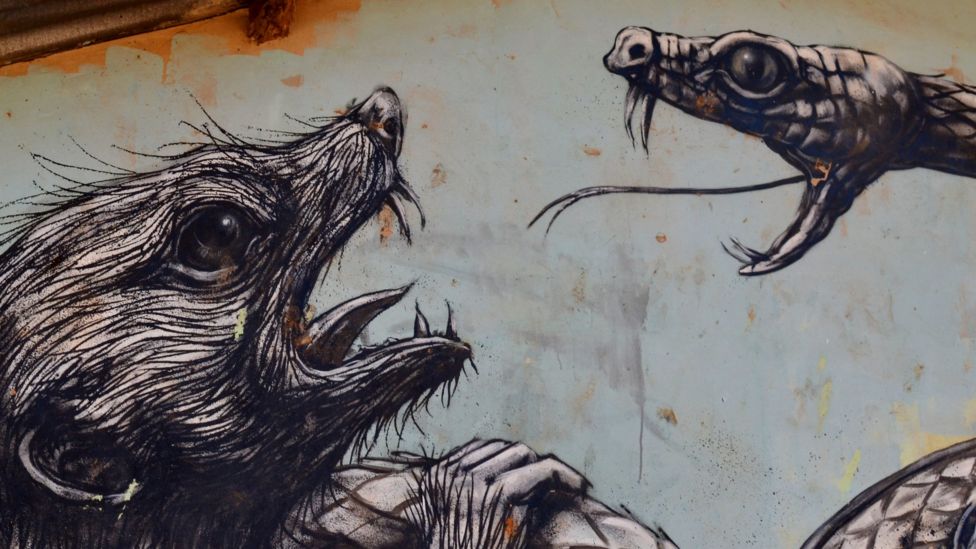 He paints animals native to the location, like the meerkat, above, and pangolin, below. But that is almost all that is known about him. The person who invited him to The Gambia, Lawrence Williams, knows him simply as Peter.
"He is very secretive about his identity" said Mr Williams.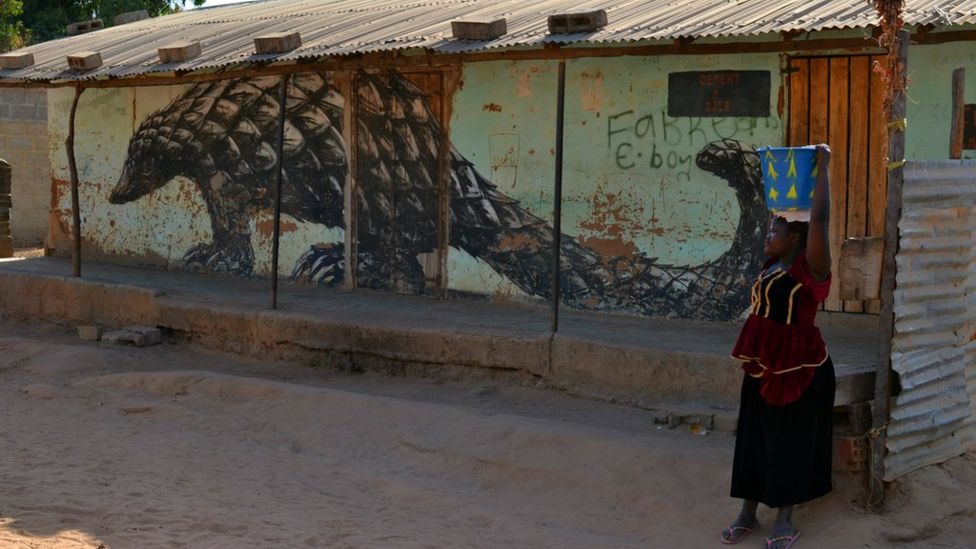 ROA was one of many artists to come to Galoya and its neighbouring villages from 2011 for a project called Wide Open Walls.
It all started when Mr Williams, a lodge owner, met top Gambian artist Njogu Toure at a tourism industry event. Mr Williams, a UK national, had been looking for a way to get involved in the community around his lodge and to lure tourists away from the coast.
The two formed an artist collective called Bush Dwellers. Among their artworks was a Banksy-inspired stencil, below, featuring the girls of the village of Makumbaya.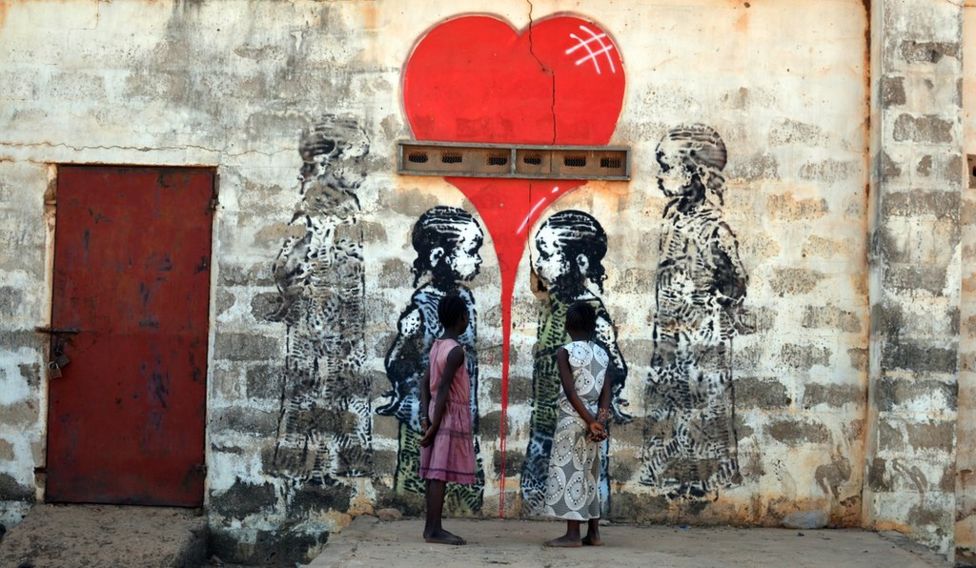 Although Mr Williams had gone to art school, he said he "had zero contacts in [the] street art world". He sent an email to graffiti artist Eelus, known for his art painted in different shades of grey.
"Eelus brought over big names in the street art world, that opened a lot of doors," said Mr Williams.
The project saw graffiti artists from around the world stream in to these tiny villages, sometimes twice a year. British artist collaborative Best Ever, whose painting of a man lying sideways is featured below, returned to The Gambia around eight times.
Villagers had the opportunity to contribute to the artworks. US-based artist Andrew Breitenberg quoted one of the village elders, who said: "I work carefully to open my heart," after an afternoon discussion about what text should feature on top of Best Ever's painting.
See full story https://www.bbc.com/news/world-africa-43668143